There are hundreds of addons which have flooded the market and all of them are not so great to work with Kodi. Kodi addons have found their place in the RAM of tech-savvy people due to their originality and smooth experience providing features.  Team Bandicoot has provided us with their latest addon for Kodi, which is Bandicoot Vids. It is quite user-friendly and has an ample number of facilities which are the reason for its popularity.
The character from the game "Crash Bandicoot" lent the name Bandicoot Vids to this Kodi addon. Like many other addons, this one helps you watch online content like movies, videos, concerts and so on.
Why you need it
The movie collection provides access to the old-time favourites, like the classic ones, so whoever loves that kind of movies can surely install this Kodi addon.
This is a one-click add-on which is quite simple to use. You will get to see your desired content with this addon without any complication.
You need to use a VPN while using Kodi so it is not to be mentioned that any virtual private network is recommended while you are installing Bandicoot Vids. This VPN helps you to hide your location and identity and thus you will not be penalized for watching restricted content.
How to Install Bandicoot Vids
If your device does not already have Kodi, then first you need to install it.
Get this done by finding Kodi online and launching it to your device.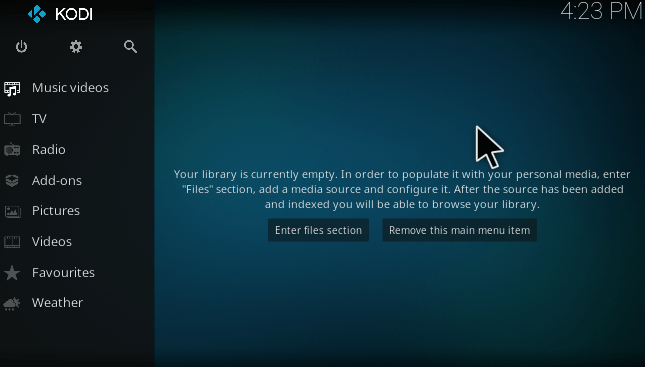 Now after opening the home page of Kodi, you will find the gear symbol at the top left corner.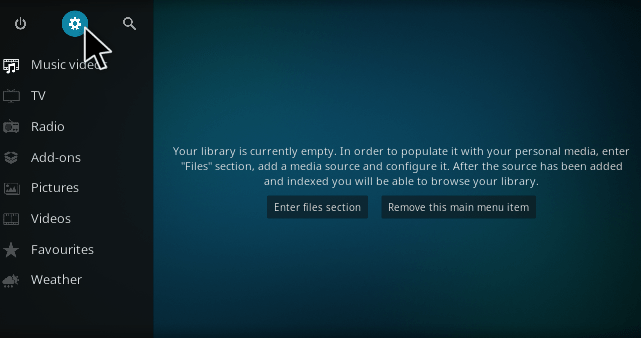 Select the File Manager by clicking the settings icon.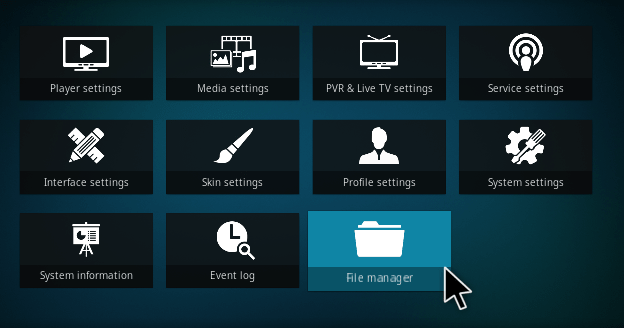 Now you will find the list from where you have to pick add source.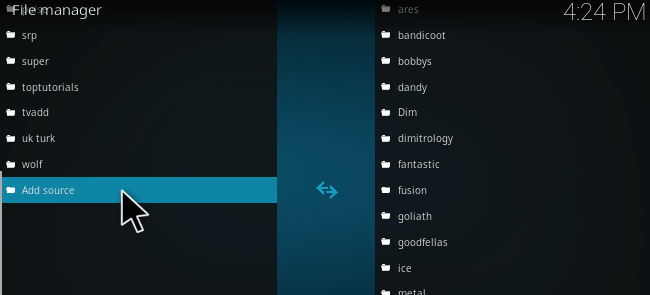 Select None against the source options.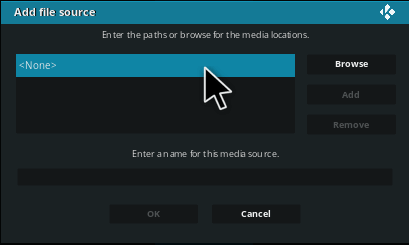 Now type the name of the repository from where the Bandicoot Vids will be installed, that is, "http//coots.co/bcrepo"
Click ok when typed without any error.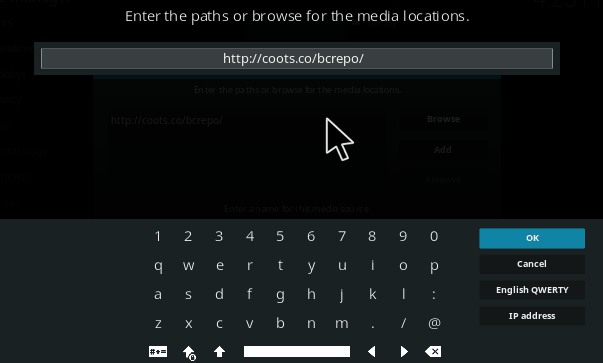 Give media name like "bandicoot" or anything you like to call and click OK.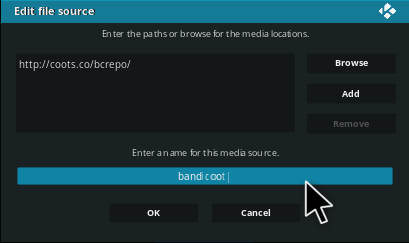 Now return to the home page, and select Addons.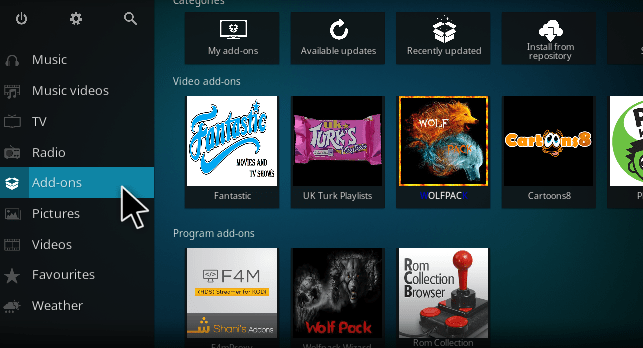 At the extreme left top corner of the page, the icon will show you the option for the package installer.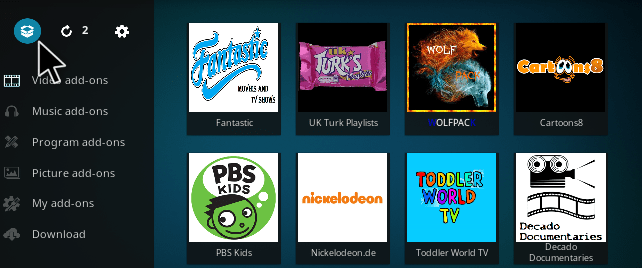 Click on it and then click on the option saying Install from zip file.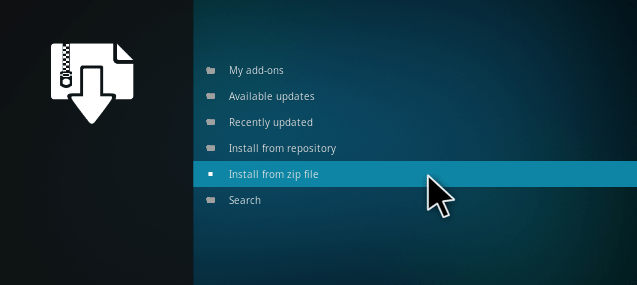 Now check the list for the name which you have put earlier.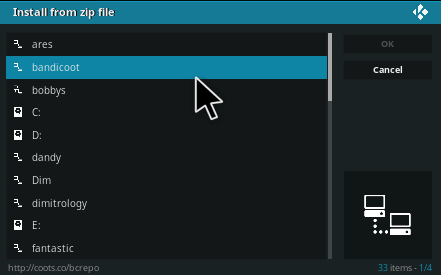 The next page will provide you with the option of the name. Select "repository.bandicootbuilds-1.6.6 zip".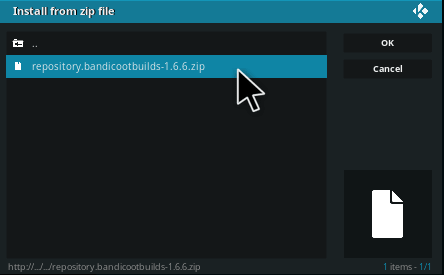 Give it some time while the zip file will download and install Bandicoot Vids on Kodi.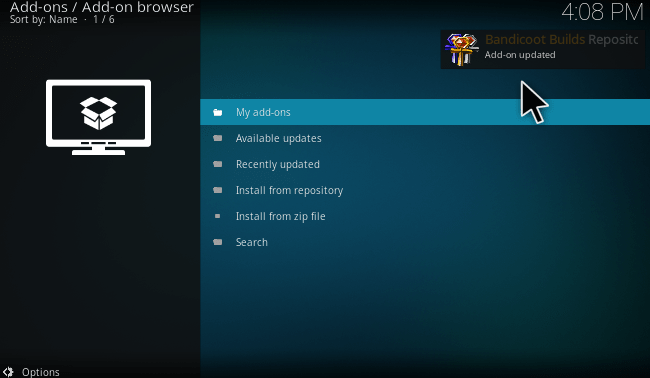 When done, you will see the repository page where some options will be listed, click on the one saying install from repository.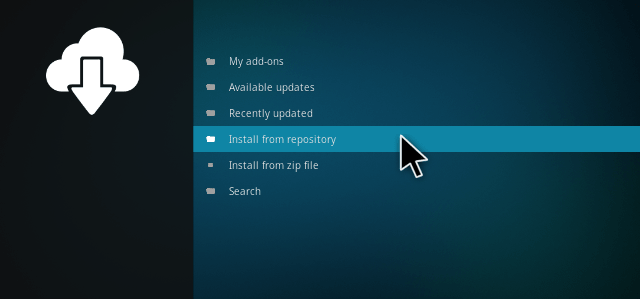 Now from the list of repositories, select Bandicoot Builds Repository.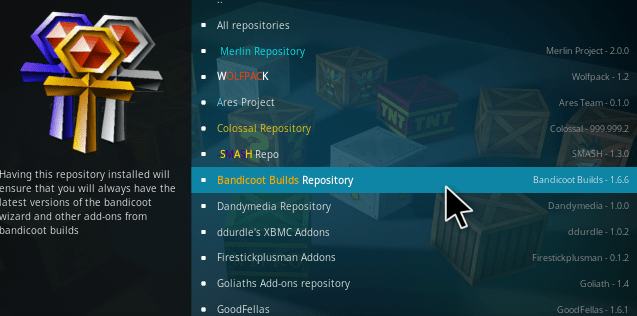 Select video addon, and then from the next page select Bandicoot Vids from the list of video addons.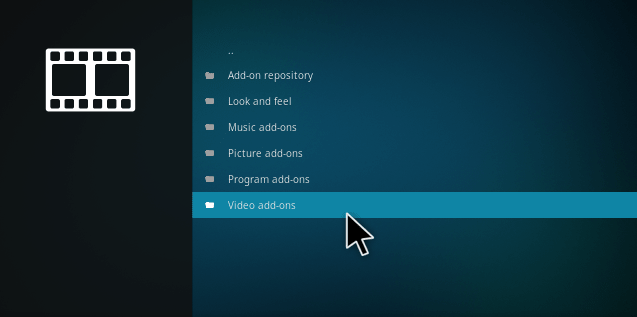 Click on install and wait.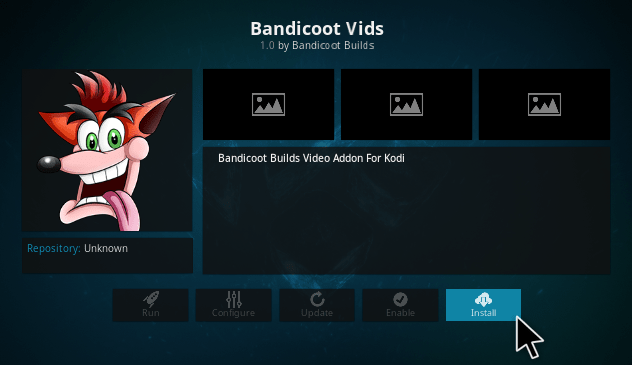 You will get the notification when the Bandicoot Vids addon will be installed on your device.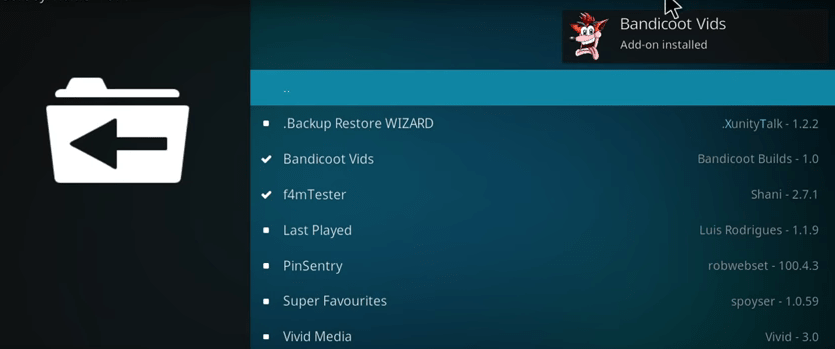 How can you use Bandicoot Vids
Now when you are done installing Bandicoot Vids on your gadget and ready to watch loads of movies and other programmes of your choice, let's discuss how you can do that with this addon.
The features that this addon consists of are many, the categories of programmes are mentioned below:
The name of the category Favourite suggests it all. You can add your favourite movies, programmes and shows or even sports events under this category which you can watch later.
If you are a fan of live concerts, then you will surely love the Live in Concert section.
Movies are, as assumed, the storehouse of all the classic old-time movies.
The sports lovers can watch plentiful sports events under the category of the same name.
Youtube is the name of another category, where you watch all the Youtube videos.
These are all about categories of Bandicoot Vids.
Problems faced by the users while trying to install this Bandicoot Vids Kodi addon
Some users complain that this addon is not getting installed from the repo. Others say that the zip file never gets downloaded as mentioned in the device. These issues can be sorted with the help of a powerful data connection, as weak data will not be able to get you through the installation process.
You have to remember that Kodi does not have any responsibility towards Bandicoot Vids as this is a third party addon. So you cannot ask for support to Kodi or mail them regarding any issues faced while using Bandicoot Vids. Only the developers or the play listers who have created this addon can sort the issue of Bandicoot Vids.
Also, you need to make sure that your regional laws are complied with when you are using any third party addon on your device. No site or developer will be responsible for the consequence if any illegal operation is accomplished.
More: