Nowadays cyber crimes are endlessly evolving because of which we need to take care of privacy and anonymity. Since we moved towards the digital world, hackers have become dangerous every day. Because of the intensity and volume of attacks by hackers, our main concern is cyber-attacks. The only way to stay protected with security threats is connecting to VPN service.
Virtual Private Networks (VPN) makes anonymous as it masks the IP address and hides all the shared data & traffic. There are a lot of VP clients over the web such as free, paid, quality, and mediocre. As well as there are dozens of providers over the internet but merely a few claims to offer a reliable service. Among all the VPN services IPVanish is mostly acclaimed. So here I have come with the IPVanish Review that will give all the insights of IPVanish, keep reading the article.
IPVanish Review
As I have mentioned that IPVanish is acclaimed the most, it comes on the top five VPN clients all around the globe. Also, it has a high speed, and overall performance is pretty good.
IPVanish is based on the United States that has astonishing features which give users the ability to surf over the internet anonymously. Undoubtedly, IPVanish is the fastest VPN service that is ideal for movie lovers. If you prefer watching HD multimedia content then, IPVanish has them all for you. Users will not encounter inconvenience.
However, it comes with many configuration options that may not be ideal for first timers with VPN services. Moreover, IPVanish has P2P activity for safe downloads and secure encryption with 850 servers in 60 countries.
Even it lets users configure privacy and preferences. But the customer and support service is slow the only downside of the IPVanish services is. All in all, it has outstanding service!
Speed and Performance of IPVanish
There was a speed test conducted by specialists and experts, so IPVanish passes almost all speed tests. It gets 30-35 Mbps in UK servers as well as the same rate in Europe. Speed is not merely high and fast but consistent too. Usually, servers in the United States can reach to 25-30 Mbps, and IPVanish has a mesmerizing advantage over the entire provider.
You need to choose the Best server option that will automatically connect you. But you can do manually too because that will be faster than the one IPVanish assigns while choosing this feature. Among other features, IPVanish has DNS leak protection and a killswitch. So you have to ensure privacy while enjoying the best speeds in the VPN market.
Pricing of IPVanish
IPVanish is not the cheapest VPN clients in the market as it starts at $10.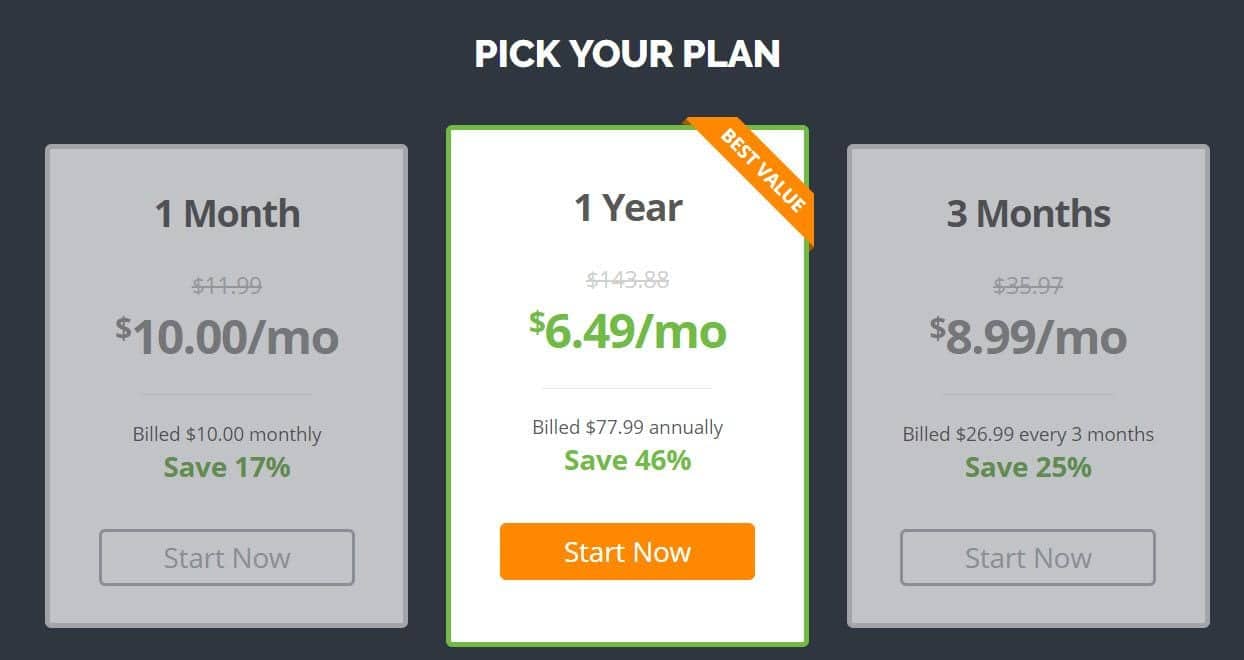 If you want all features secure encryption, privacy, and anonymity as well as the high number of servers and countries for the connection then, you may have to break into your savings. But if one acquires the service for longer than a month then, it has offer deal and discounts.
For instance, quarterly checks in at $8.99 and yearly costs $6.49 per every 30 days. Furthermore, IPVanish keeps offering discount coupons time to time that will give an additional discount on its price.
IPVanish for FireStick
FireStick is one of the well-known streaming devices that is portable, so users can take them anywhere and use them. When the IPVanish is combined with FireStick, it works really great. It has robust encryption and all the main protocols that will protect from hackers and other threats. Also, users can access sites and content from 60 nations all around the world. Furthermore, it provides fast speed in the industry that will be ideal for movie lovers.
TopNotch Alternative for FireStick
ExpressVPN is the best alternative for FireStick. In many reviews, it has consistently featured as the fastest VPN. ExpressVPN has lots of connection options as it has 3000 servers across over 90 countries and more than 160 locations. To name a few, DNS/IPv6 leak protection, strict no-log policy, 256-bit AES encryption, and split tunnelling, kill switch are some of the features that make incredibly secure VPN service for FireStick. Moreover, it lets users connect with three devices simultaneously with one account as well as supports router-level configuration.
More: