We have used Kodi application for streaming our content and for various other purposes. Let us also know that this Kodi application is only created for the purpose of entertainment. Also, some users are fitness lovers along with which they need entertainment in their lives too. So in this particular article, we will be discussing the pulse fitness add-on which will help you to know about some of the workout and fitness tips along with your entertainment.
You are able to meet the needs of your fitness through this application. This add-on will help you get anything that would be relayed to the fitness and would also help you in maintaining your shape.
In this particular application, you are also able to get access to different lessons that you can use further to get knowledge about fitness and give you instructions related to exercise.
With the help of this add-on, you are able to get access to the ways through which you can develop the muscles and also by how you can gain or lose weight or in other words maintain fitness and be active.
So go below and read the article to know more about the fitness and why you should use this particular add-on to increase your fitness.
This add-on finds compatibility to all of your devices so reaching out devices would never be an issue. Since we are using Kodi add-on and discussing ways to download an add-on of the Kodi application we should also be aware of the risks and how can we manage to reduce these risks and maintain our privacy.
VPN
What happens actually when you are using Kodi is or any other streaming application. Whenever you search for something you are making use of your own IP address that is you are not able to hide your identity which is not safe on the internet. So if you want that your Id is not revealed and it starts anonymous, for this you require a suitable and a good VPN. Mostly it is recommended that you make use of the express VPN as it is the most suited and the widely used VPN service.
Let us now proceed to know what process you can use to download the pulse fitness add-on on your Kodi application.
Process of Installing the Pulse Fitness add-on
The process of downloading the add-on is very easy and will nog be s tough task for you. You just require to follow some steps and you will be able to download the add on for the device you wish to install. Since it is compatible with a number of devices it is recommended that you can install it on any of the devices with the easiest ways.
Now before you install the add-on it is important for you to go through an important step before.
You are required to first allow the downloads from the unknown sources only then you are able to download the add-on.
You are required to open the settings menu first. Here you are required to click on the system settings.
Under the system settings you will be able to see the option where you need to enable the downloads. When you do so you are able to download the third party content too.
So let us see the process.
Step 1: First of all you need to launch your Kodi application. Here go to the settings menu and click on it to open.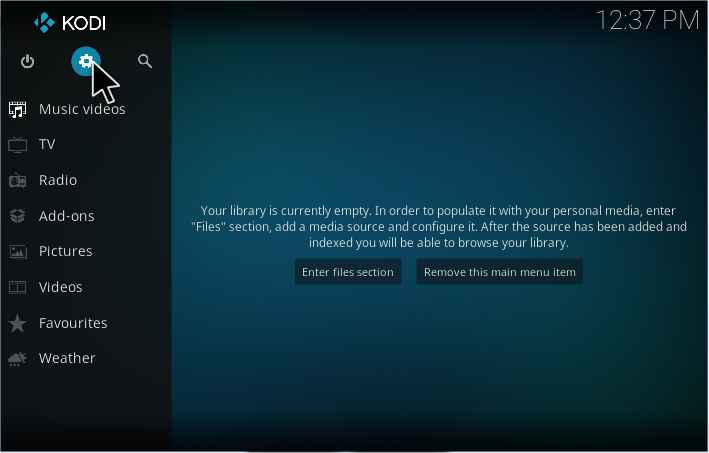 Step 2: You need to tap on the file manager.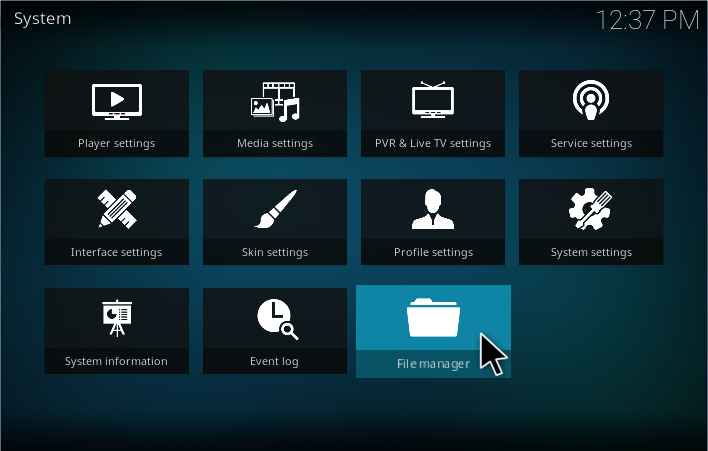 Step 3: Now the next step is to add the source. This will proceed when you click on it.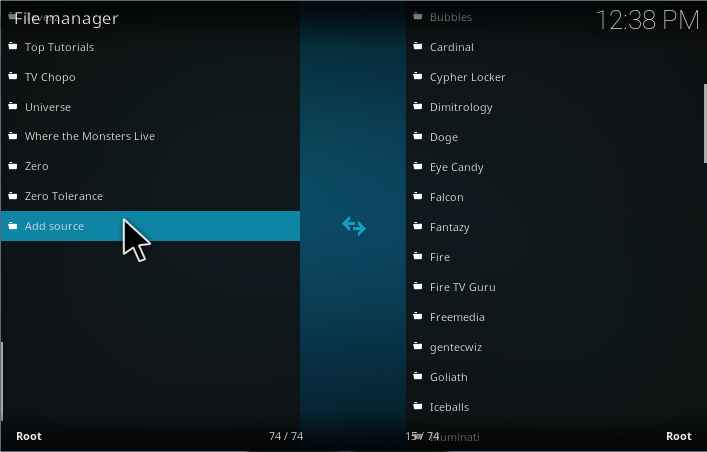 Step 4: When you click on the add source option. A pop up will appear. Now you need to tap on the none option and proceed.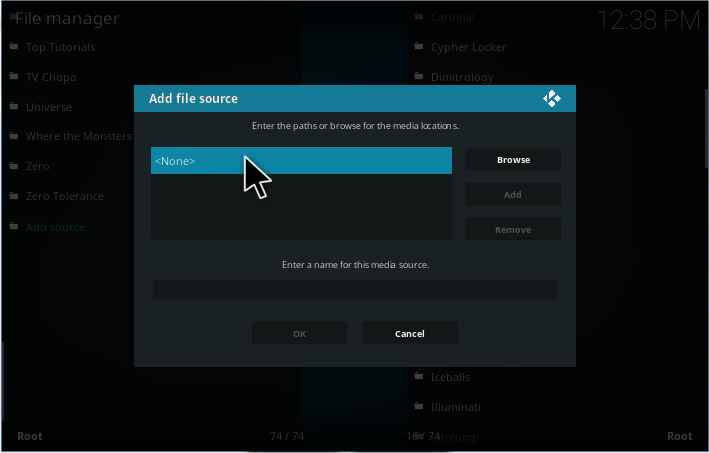 Step 5: Next you are required to search an URL. The URL that you are required to search is http://www.movies-tvshows.com/kewltv-repo/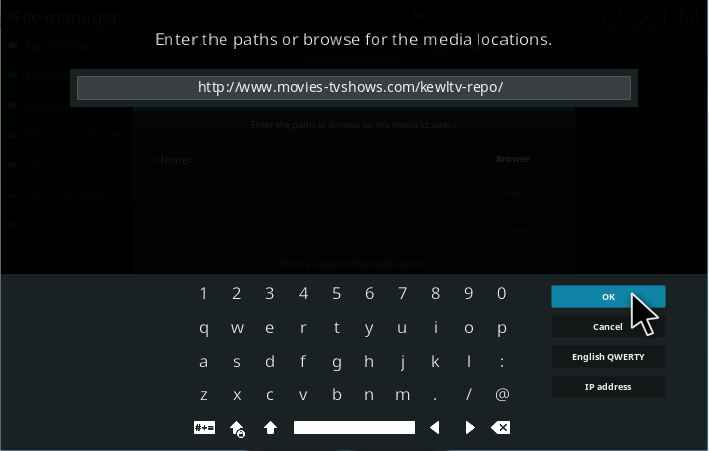 Step 6: Now you need to add the name of the source. Save it as kewl TV. And press the ok button.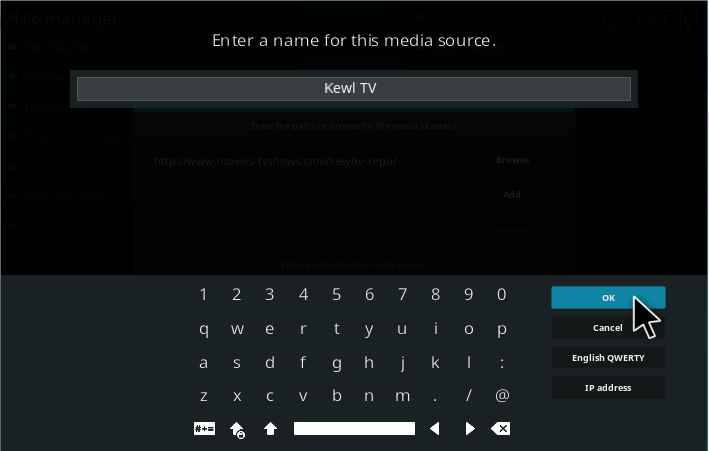 Step 7: Now check the details and go ahead with the further process.
Step 8: Switch back to the home screen of Kodi again. Here you need to tap on the add-on section.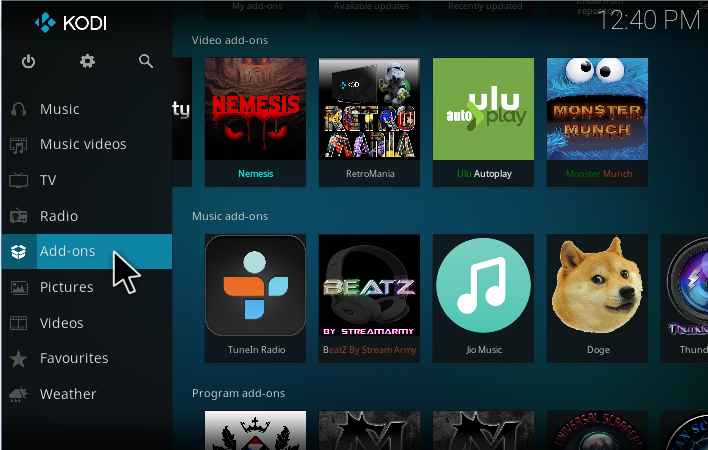 Step 9: Now in the add-ons menu you need to search for the package installer and when you get it click on it.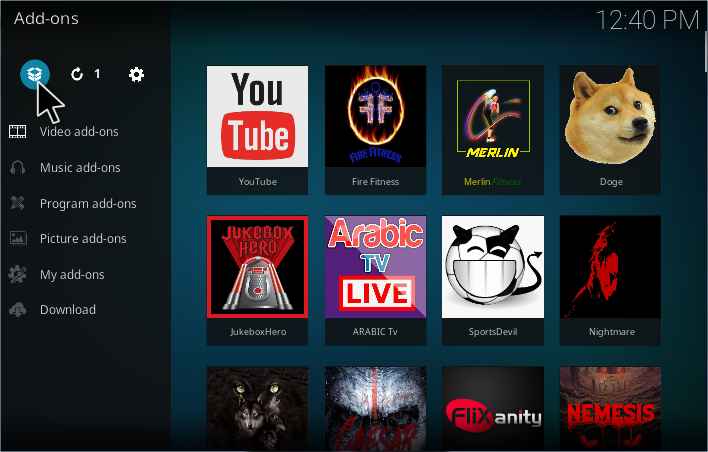 Step 10: Your next step is to select install from the zip file.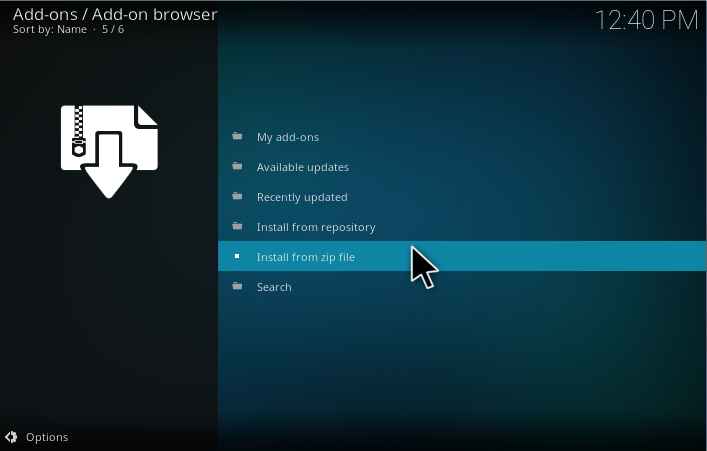 Step 11: After you do this a pop up will appear, you need to click on the rep kewl TV.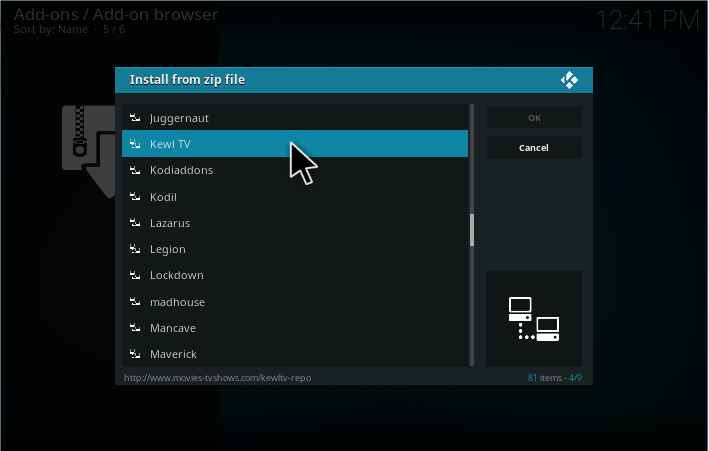 Step 12: When you get here video add-ons you need to select the zip file of pulse fitness add-on. And then click on ok and proceed.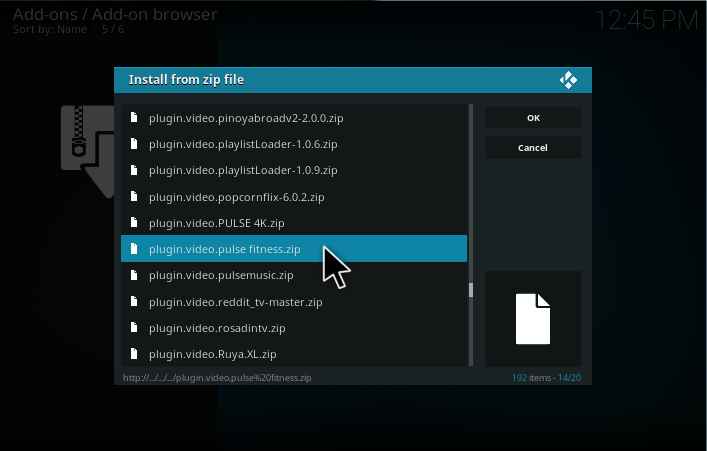 Step  13: Now it will take a couple of minutes till it installs on your device. When the download is completed you will get a notification with the download being completed.
Step 14: After this, you are required to select the installation from the repository option.
Step 15: You will be shown a number of repositories you need to select one that is the kewl TV repository.
Step 16: Now you need to search for the video add-ons and open them. You will get the pulse fitness add-on.
Step 17: After this where you find the install option click on it. The download will be completed in a couple of minutes.
Conclusion
The pulse fitness is one of those add-ons which helps you in your workouts and your fitness routine. From this app you are able to get instructions for how to exercise and maintain a routine for your fitness. This add-on will provide you with a huge library. This library contains a number of categories which are like zumba fitness, fitness blender, pop sugar TV, my fitness girls etc.
Overall if we see the add-on is of great importance and you should try using it in your daily lives and make the most of it. But before you use it to follow the instructions that are given in the article above. And stay safe and private on the internet.
More: